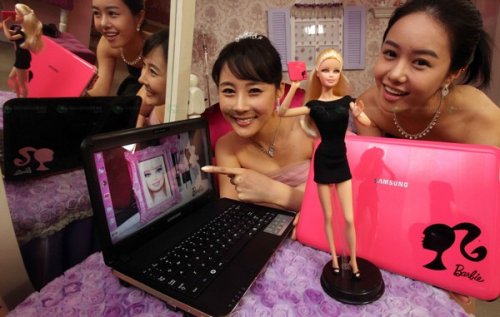 Samsung has released a Barbie Special Edition of its X170 Notebook in Korea. I guess Ken just has to share hers. The very slim and powerful Core 2 Duo with its 4GB of RAM and 500GB HDD will be available in Black or Pink.
And it also comes with a huge amount of Barbie stuff ranging from logos, screen saver, desktops icons, an eating disorder for your teen and likely a subscription to some fashion mags.

I made those last two up, but not really.
Barbie, Notebook, X170 Core 2 Duo