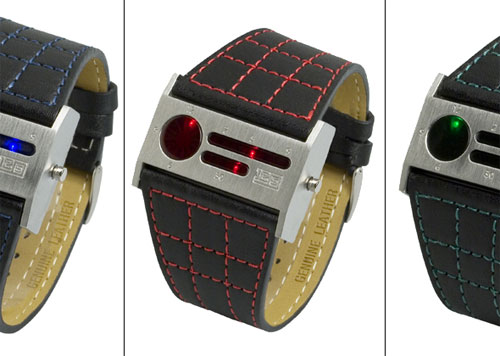 Sometimes gadgets make it to market that should have stayed at the concept stage. Such is the case with the really weird looking Avatar 1259B Watch that is available to purchase at Yanko Design.
This is one of the rare concept watches that Yanko shows off that you can actually buy. It uses 12 LED lights on the circular face to show hours, five LEDs show tens of minutes, and nine other LEDs show the minutes.
Put all those LEDs together and with a bit of practice you too can tell time in an extra geeky fashion. The watch comes with red, blue, or green LEDs on a black band with stitching that matches the LED color. You can get your own for $159.
design, watch