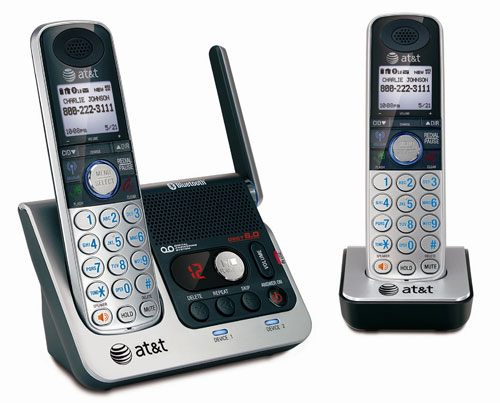 By the time my kids have kids I bet the landline in the home will be a thing of the past. Many people out there have only a mobile phone now and that number is increasing every day. If you still have a landline and a mobile you can converge the two in your home or office with the new AT&T TL86109 cordless phone.
The phone has Bluetooth technology that lets you make and receive calls from your mobile using the cordless handset. You can pair multiple mobiles to the device and the phone can work with two landlines.
The phone system can also be extended to 12 cordless handsets with add on handsets. DECT 6.0 digital tech ensures sound quality and the phone can store 6000 mobile phone book entries. It will ship this month for $169.95.
AT&T, phone