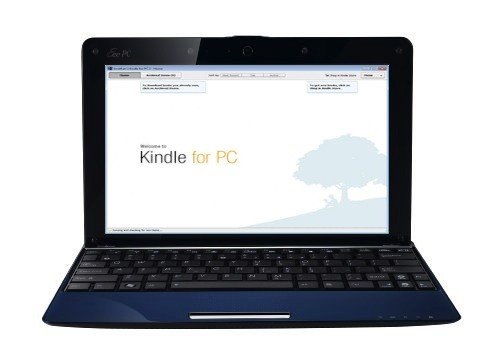 Since ASUS sells a lot of laptops through Amazon.com and since Amazon happens to offer a Kindle for PC application, they figured they would team up and pre-install the app on the ASUS netbooks and laptops that are sold through the online e-tailer. Makes sense right?
So starting today, select laptops, like the Eee PC 1005PE and UL30, will be sold with the e-book app already loaded up. While we don't generally like pre-installed software cluttering up our new devices, this makes sense.

And we're all for getting these computer buying kids to read.
Amazon, ASUS, kindle, Kindle for PC, netbooks and laptops, pre-install