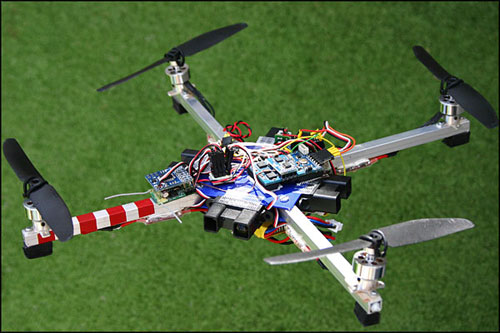 That ARdrone flying copter thing that is controlled by the iPhone is cool and all, but some folks want to roll their own. A designer named Jose Julio has accomplished the feat.
Juilo has added some very cool features to his quadcopter that the ARdrone lacks. The ArduIMU quadcopter has infrared and ultrasonic sensors to allow it to detect obstacles and fly around them.
The helicopter can also hover in one place and returns to the correct altitude even if forced down by hand or wind. The YouTube video demonstration of the copter below is very interesting.
DIY, Quadcopter