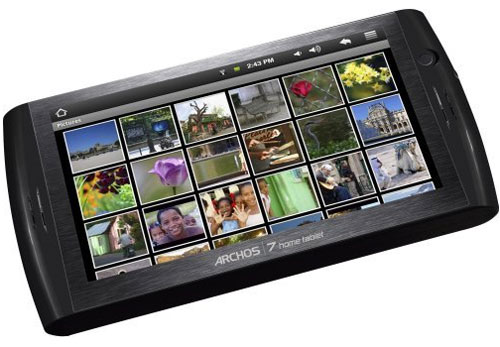 Archos has some undeniably sexy and cool gadgets. The company teased us with its Archos 7 and Archos 8 tablets backing March and we had expected the tablets to be available to purchase a while back.
As of today, fans of that slick Archos 7 Home tablet running Android can run over to Amazon and pick one up. The new is shipping right now for $199.99 with free shipping. The tablet sports a 7-inch touchscreen with a resolution of 800×480.
It has 8GB of flash storage, which is enough for about 42 hours of video on the device. The OS is Android and the tablet supports major codec's like H.264, MPEG-4 and lots more.
Archos, tablet