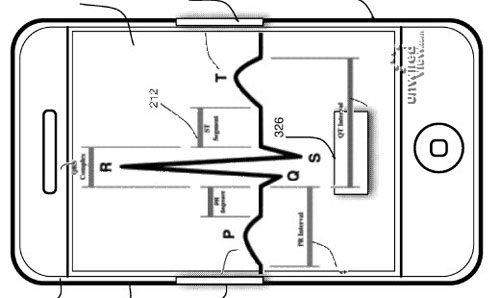 I bet that there are lots of you who have tried to use biometrics to log into your gadgets or computers before and had a hard time. I know the notebook I used to have with a fingerprint scanner rarely let me login when swiping my finger.
Apple has a new biometric sensor patent application that has surfaced that shows a method Apple has envisioned to allow only authorized users to access future iPhones. The sensors in the case of the phone would read the users heart rate and use the readings to verify their identity.
I had no idea you could identify a person by heart rate. I have listened to many heart rates over the years and they all sound the same to me.
Apple, patent