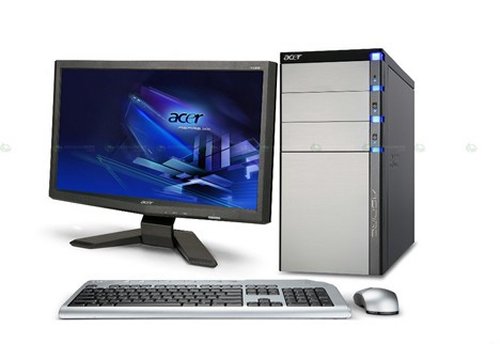 Acer has unveiled an awesome new M5400 desktop machine that ditches Intel for AMD's Phenom II X4 processor. It also boasts a DirectX 11 compliant ATI Radeon GPU, an AMD 8-Series chipset, the ability to hold up to 8GB of DDR3 RAM and host up to 4TB of storage space.
Aside from that, this machine features a multi-memory card reader, 12 USB ports, Blu-ray and HDMI options alongside ATI's Eyefinity technology that lets you output the display to a few monitors. The hard drive is located on the front so it can be swapped easily.

Nothing on pricing and availability yet, but hopefully we will know soon.
Acer, AMD Phenom II processor, desktop, M5400