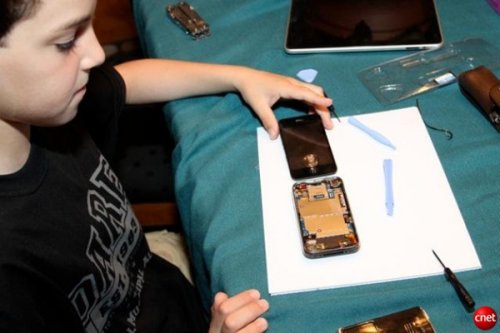 Normally when you crack the screen of your iPhone, you have to go to an Apple store and shell out a lot of dough to get your iPhone repaired. You can use a repair kit, but they aren't easy to use. 10-year olds to the rescue.
This 10 year old managed to do the repair all by himself. That means you can probably do it as well. Brett repaired his dad's iPhone with a $22 mail-order kit from 3GCrackedGlass.com. The repair was for the glass alone, since the LCD wasn't damaged.

Apple charges $200 for this same procedure. Brett is a very good son.
10-year old, cracked, glass, iPhone, repairs