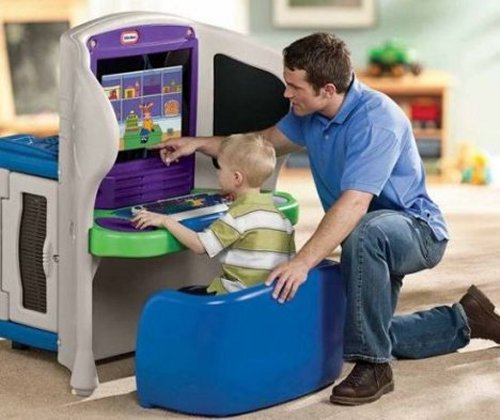 Here's a great way to geek up your little tyke from an early age. The Young Explorer PC gives your kid his own Windows-powered computer with a plat panel LCD, 1GB of RAM and a 160GB hard drive.
And it looks like an arcade cabinet. Maybe in the future schools will be full of little zombies sitting in front of these things. Maybe not for awhile though, since it costs $2,599.99.

But at least they don't have to pump quarters into it.
arcade cabinet, educational, kid, pc, Young Explorer