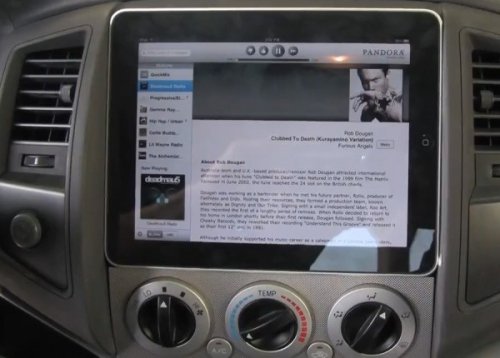 Doug Bernards of SoundMan Car Audio in Santa Clarita, California is the first to install an iPad in a car. The car of choice? A Toyota Tacoma pickup. You can check out a video below.
They still need to wire it up to the Audison Bit One sound processor and McIntosh MMC406M 6-channel amp, but they've fitted and molded the dash to the iPad. Sure it looks a tad awkward with it's size and that bezel, but all of your media will be along for the ride right?

Who else is installing an iPad in their dash?
Apple, car, dash, dashboard, installation, iPad, worlds first