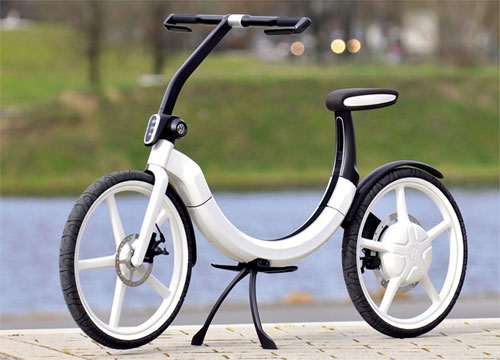 There are a number of electric bikes and motorcycles on the market today. The good thing about these devices is that they are green and quiet. There are lots of folks that like to commute on electric bikes rather than drive cars.
VW is a major car brand that has not been tied to electric bikes before. The firm unveiled a new electric bike called the bik.e at the Auto China 2010 show. The bike is designed to fold up and fit into the spare tire area of a car.
The bike is apparently set for production and has an electric motor and a battery that is good for a range of 12.5 miles per charge. The bike has a top speed of 12.5mph. Charging is presumably from a wall outlet or a car outlet.
bike, vw