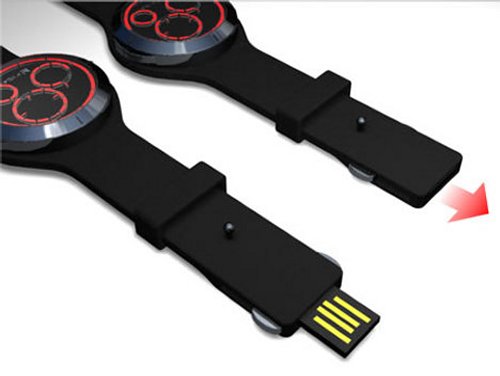 There's nothing new abut a watch with flash memory in it, but the USB Memory Watch concept looks cooler than most and stands out from the crowd. The USB port on the end of the watch is retractable, so it won't get in the way when you need to use it.
Plus, we like the face on this one, which features a visual indicator of just how much storage space is left on the watch, uh drive. It just plain looks awesome.

Hopefully it will become real very soon.
concept, flash drive, USB Memory Watch, watch