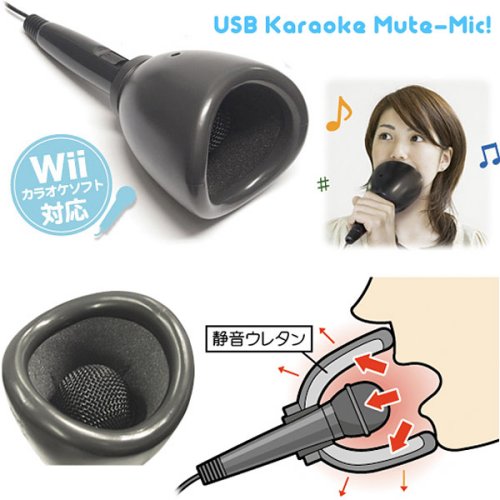 Remember that muzzle-like mic we told you about wayyyy back in March of last year? Looks like you can finally buy one. And if you have a voice that sounds like screeching humping monkeys, you'll need it.
This mic absorbs all of your awful singing so you won't disturb anyone else, while letting you sing at the top of your lungs. Pre-orders for the USB Karaoke Mute-Mic at Japan Trend Shop will cost you $80. It will also work with Windows XP and Vista.

Please, use it. No one should have to hear the sound of cats dying a slow and horrible death.
Karaoke, mic, Mute, USB, Wii