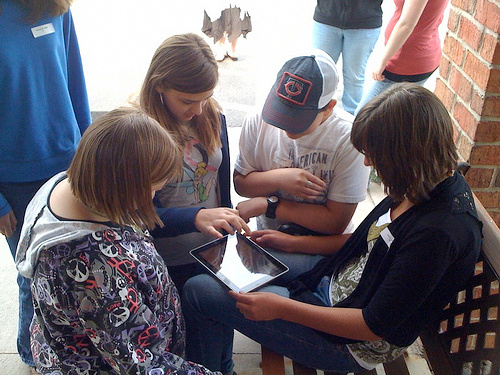 It wouldn't be surprising to learn that iPads might be banned by schools because they distract students, but George Washington University and Princeton University have both banned them because their Wi-Fi networks are overloaded since the launch.
Bandwidth overload is a problem that affects us all. We feel bad for the students trying to access the internet to do schoolwork from their laptops, but can't because of all the students with iPads who are watching Netflix. As it stands right now, Princeton University has blocked about 20 percent of iPads from being able to access the network, and apparently George Washington doesn't support any Apple products.

We need for bandwidth so that Jobs' empire won't need a bailout in a few years.
Apple, bandwidth, banning, iPads, Universities