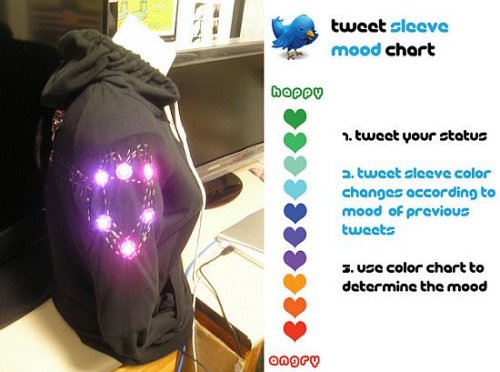 Wearable technology and social networking is just getting started. The other day we told you about Ping, the hoodie designed to keep your Facebook profile updated. Today we have the Tweet Sleeve.
It was designed by Vanessa Sorenson and visually displays the moods of your twitter stream on your sweatshirt. The Tweet Sleeve tracks your mood and emotions by scanning your tweets, lighting up LEDs on the sleeve display.

Red for all the angry tweets, and green for fun tweets.
clothes, mood, tweet sleeve, tweets, twitter, wear