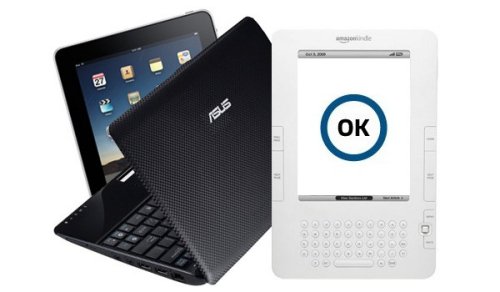 The American Transportation Security Administration has informed travelers via it's blog, that when traveling to, from, and within the USA, portable computers smaller than "the standard sized laptop" don't have to be removed from their bags.
So what is the standard sized laptop? Well, they don't really say. However, Kindles, iPads, Sony Readers, Nooks, and "Net Books" are named as being exempt from the requirement to unbag your computer for the X-ray scanners. Of course, there's the disclaimer that staff might want to take a second look at odd-looking devices, but for the most part you can leave that e-reader in your bag.

They are basically saying a whole lot of nothing. Yeah you are good to leave it in your bag, but maybe not.
airport, bags, checks, e-readers, iPads, netbooks, TSA