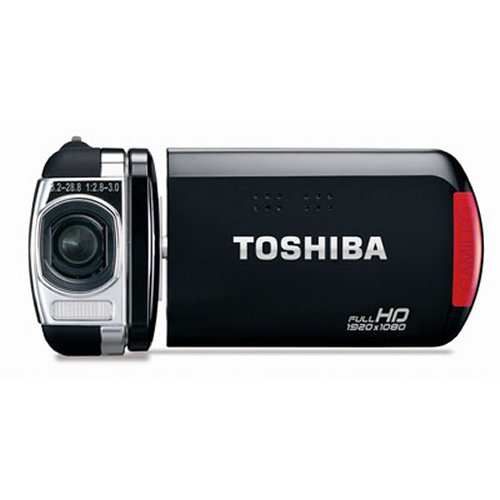 Toshiba has announced that it will release the Toshiba Camileo SX900 camcorder in July 2010. This super zoom camcorder supports Full HD 1080p video recording at 30 frames per second. The Camileo SX900 also features an HDMI port, so you can connect it to your HDTV to enjoy your favorite videos huge.
Some other features include a 2.7-inch fold out LCD display, 9x optical zoom and supports the SDXC memory card format. That's not all. The Toshiba Camileo SX900 can also capture still images with its 14-megapixel CMOS sensor.

A lower spec SX500 model has also been revealed, which shoots in the same resolution, but with 10 megapixel stills, and a 5x optical zoom.
camcorder, Camileo SX900, HD, super zoom, Toshiba