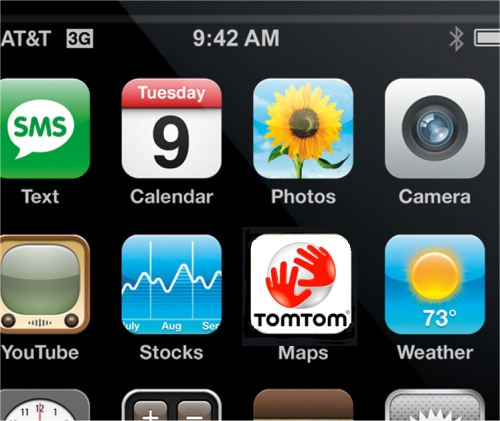 Before Apple tossed the iPhone onto the market and then offered the App Store, apps on smartphones and other devices were pretty rare. Today everyone is launching their own app store to try to make more money.
GPS and PND maker TomTom is reportedly set to launch its own app store. TomTom's CEO won't give a specific date, but the app store is expected this year. It's not clear if a TomTom app store will be for TomTom GPS devices alone or for multiple devices and product types.
One interesting tidbit is that TomTom may be working on an augmented reality app. It would be really cool of we had an app that used a camera to show the real world in front of your car augmented with the navigation stuff we are used to on our PNDs.
GPS, TomTom