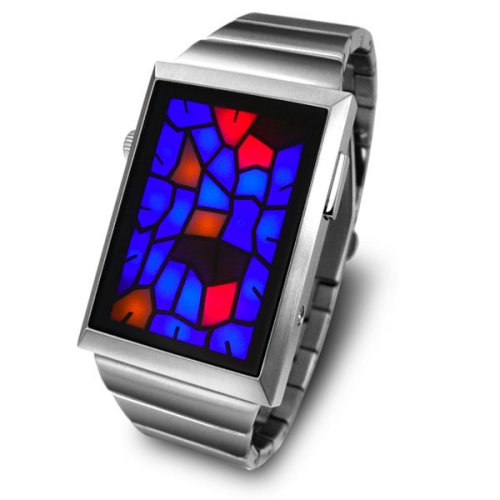 Love it or hate it, Tokyoflash makes unique watches. The face of the watch looks like broken stained glass, which is probably why it's called the Kisai Broke. This one is also USB rechargeable, so no replaceable batteries, which is always a hassle.
It's a Tokyoflash design, so it won't be easy to read. But you don't buy it to tell the time. You buy it to make a statement on your wrist. The Kisai Broke is available for $168 over at Tokyoflash now.

So get a broke. Unless you are broke.
broken, Kisai Broke, Stained Glass, TokyoFlash, watch