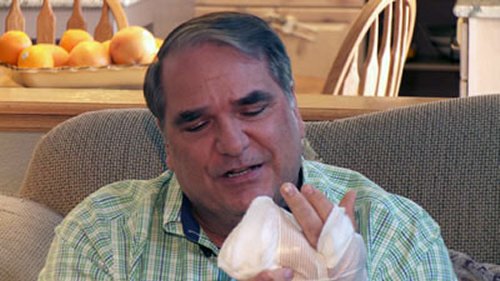 If you are the queasy type, you best move on some of our other news. For those with stronger stomachs, the story goes like this: A very nice Denver-area man headed to a local Apple store to pick up an iPad for a colleague. It was a nice thing to do. He was being a good friend.
He doesn't even get what all the fuss is about with the device. He was just doing a good deed. So he buys the iPad and curls the strings of the Apple bag around his hand as he heads for the exit. This is where the story turns sad. It was then that a pair of thieves yanked the bag, stealing the iPad and all of the flesh around his pinky finger as they ran away.

Very sad and senseless. Police are investigating surveillance footage and hope to get these bastards.
Apple store, Finger, iPad, steal, Thieves