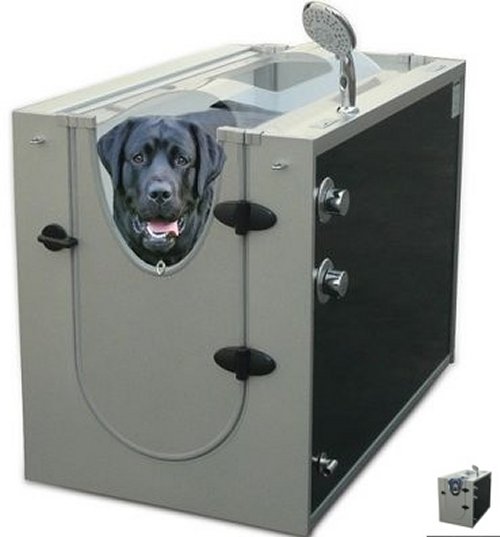 Most dogs don't like to get bathed. They squirm around and try to get out of the water. Most of the time you end up as wet as the dog. The Canine Shower Stall can help. It has 16 water-jet nozzles and a showerhead that will wash and rinse your dog easily in the enclosed space.
The water jets will get through the thickest coats and the stall is made up of two integrated leashes and shower walls that reach 31″-high and a plastic roof to help keep water inside. The whole thing connects to a faucet and has a 2′-long drainpipe to get water out of the shower.

The Canine Shower Stall can handle up to a 200 lb dog and is adjustable to fit those smaller dogs too. It will cost you $1250.
Bath, Canine Shower Stall, dog, easy, Pets