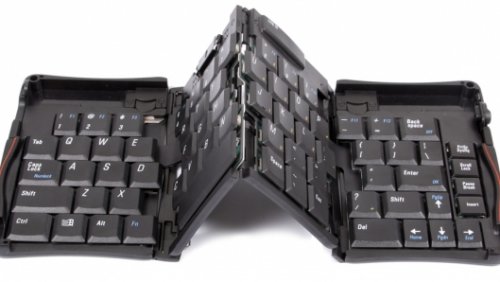 I don't know about you, but I want a keyboard that's truly portable. Something I can fit in my pocket. Well, Thanko has the answer with this full size USB keyboard which starts large, but folds down small enough to fit in your pocket.
Perfect for those who carry around netbooks. It weighs just over 8 ounces and the keyboard plays nice with both Windows and Mac platforms.

Very convenient. Who wants one?
folds, full-size, keyboard, Thanko, USB