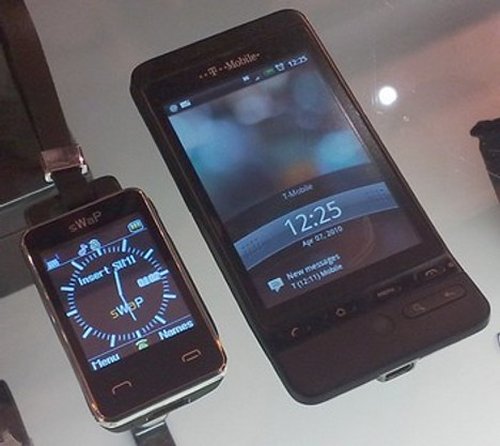 Most of us just want the latest and most sophisticated phone available, but maybe some people are looking for an extremely tiny phone for extremely small talk. This SWAP Nova Keychain Phone is a 2G (GSM/GPRS) handset smaller than a box of matches. It's made by the same people who do the watch phones.
It comes with a stylus, microSD slot and a recessed direct connect USB plug. You can hang it around your neck or on the key fob, and hold it to your ear to talk. It should arrive later this year for about £199.00.

That is one small phone. don't lose it.
keychain, phone, small, SWAP Nova, tiny