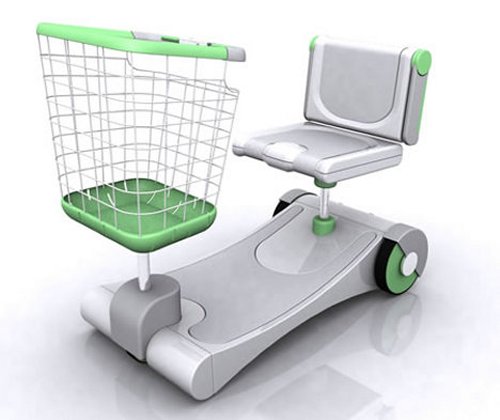 Remember in the Wall-E movie where all of the future humans were lethargic and fat, riding around in hover chairs. Well, this is where it starts. Right here with this concept. Some future fatty may need to put down the soda and chips long enough to time-travel back to 2010 and fight this thing.
A designer has come up with a nice leisurely way to pick up the groceries with this Supermarket Electric Vehicle. The battery-powered vehicle will allow you to zip around the aisles without having to burn a single calorie.

Get ready for supermarket traffic jams.
concept, Electric Vehicle, shopping, Supermarket, vehicle