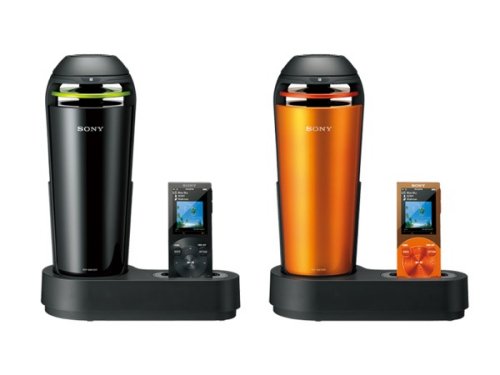 Hey look, a thermos. No, that's clearly a drink mixer. Wait, it's the RDP-NWV500 speaker from sony which fits in your vehicle's cup holder. Even if it does look like a fancy cup, the 16W tumbler will connect to your portable audio player, sending out audio in all 360 degrees with 2-way speakers.
It comes with a remote control to help while driving. It will cost you about $214, but you also get a charging dock that will charge your Walkman when docked.

Pretty nice design. Now where to put your coffee?
car, cupholder, RDP-NWV500, Sony, speaker