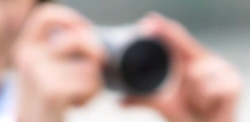 When micro four thirds cameras first hit the market, I was confused about exactly what they were. The cams have interchangeable lenses like a DSLR, but lack the mirror assembly a DSLR uses.
There are many micro four thirds offerings on the market today and they are all more expensive cameras. A rumor has Sony set to unveiled its on Alpha micro four thirds camera on May 11. The camera is rumored to sport a snap on lens system and offer an adapter to let any Alpha lens work on the camera.
Lenses rumored to be coming include a 16mm f/2.8 lens, an 18-55mm F3.5-5.6 lens, and an 18-200mm lens. Pricing and availability are unknown on any of the products right now.
Digital Cameras, Sony