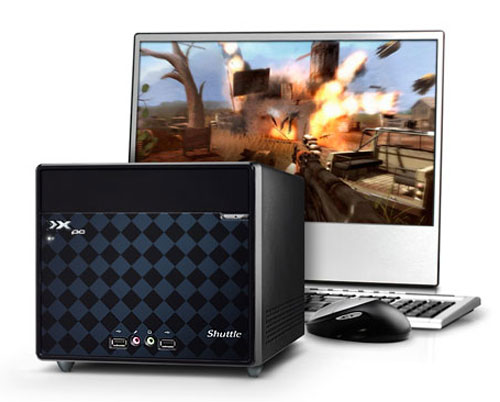 Small form factor computers are very cool. They take up less space than the average computer and look cool to boot. The downside is that the small dimensions often mean you can't get high-end components into the device.
Shuttle has a new SFF computer that debuted in Europe a while back that has now made its way to the US. The machine is the J1 4100G and for a limited time you can get a free CPU upgrade, free video game, and a free gaming mouse.
The small rig can be fitted with Core 2 quad processor and a NVIDIA GT 240 video card. The machine starts at $889 and is available to purchase right now.
gaming, pc, Shuttle