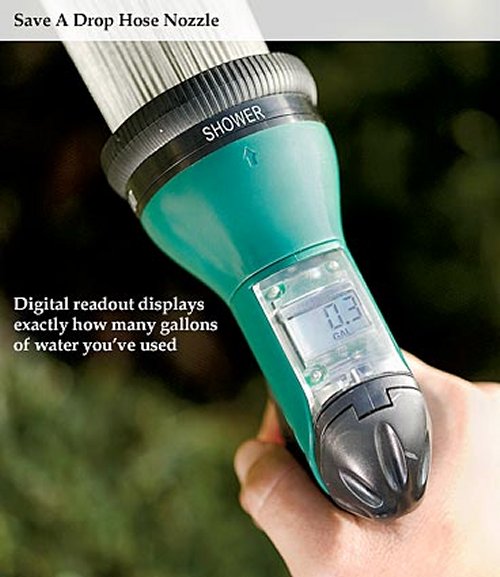 Summer approaches and with it come all of the hoses, whether they be watering the garden, washing the car or wetting female T-shirts. All good causes of water waste, but still you'd like to save some water. The Save a Drop Hose Nozzle will help.
It has a water use counter that gives you a reading of just how many gallons you have spent watering your garden, car or boobs. It's only $24.95 which isn't much and imagine how much water you can save.

When you see how much you use, you will likely change your ways.
Hose Nozzle, Save a Drop, water