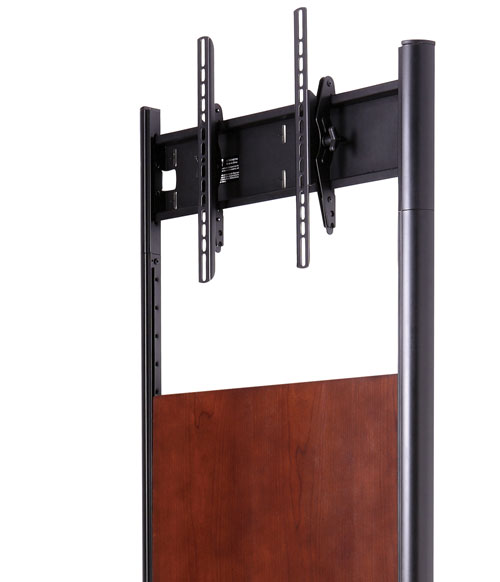 I once wanted to wall mount a HDTV in my bedroom until I found out that there were no studs where the wife wanted it and she couldn't move the set over a foot without "ruining the room." If you have found yourself in a similar spot, Sanus Systems has a new wall mount that is perfect for you.
The mount is a freestanding unit that puts your TV up in the air on the wall, but doesn't need a stud to mount. The legs of the stand support the weight of the TV. There are two models including the FS56 for screens up to 56″ and the FS46 for up to 46″ sets.
Both of them are height adjustable and can be ordered with panels to hide the wires in cherry, black, or a paintable finish. The FS56 sells for $219.99 and the FS46 is $189.99.
HDTV, Home Theater, Mount