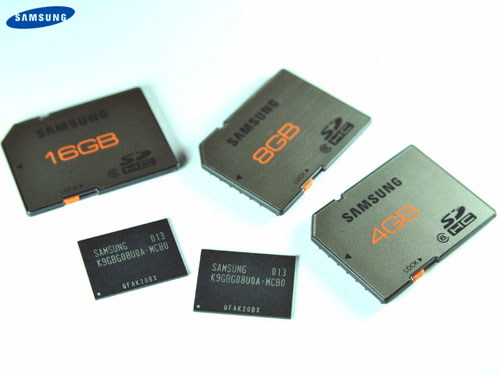 With each successive generation of flash storage, prices go down and storage capacities increase. This is due to the smaller build processes producing more NAND chips and the smaller chips being able to be used in higher densities inside devices.
Samsung has announced that it is now introduction with a new line of 20nm NAND flash chips that use MLC tech. The new chips are being made in 32Gb capacity and will be used in smartphones, memory cards, and other devices.
Samsung claims that productivity levels with the new 20nm technology are 50% higher than levels with the older 30nm technology. The new NAND will be used in 4GB and 64GB capacity SD cards and will have read speeds of 20MB/s and write speed of 10MB/s.
Flash Memory, NAND, Samsung