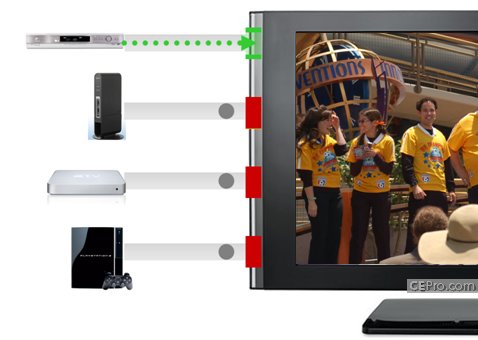 I am not a very patient person. I want my computer to switch web pages right now, and I don't want to wait when I click a link for a page to load. I want things to be like flipping TV channels. I really get frustrated waiting on my TV to change inputs when I am watching movies.
Silicon Image has announced that its cool InstaPort S technology will be used in the new line of Samsung LED and LCD TVs. The technology promises to change HDMI inputs in one second. That means you will not have to wait while the input looks for a source and all that.
This is some cool tech and I hope it becomes more common on all brands of TVs. Anything we can do to make changing inputs faster is good with me.
3D TV, HDTV, Samsung