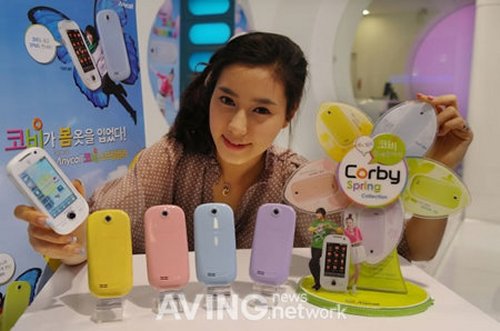 Samsung Electronics will be unveiling some newly colored Corby phones with the Spring Edition. These are aimed at the young crowd who have nothing to do but carry Easter colored phones and text endlessly.
The colors are Lilac Blue, Violet Purple, Freesia Yellow, Peppermint Green and Rosemary Pink. Women-folk and guys who wear pink shirts won't mind at all. The rest of us will probably pass.

It has the Touchwiz UI, just like every other Samsung phone recently. There's also a 3 inch QVGA screen and T-DMB.
Corby, Samsung, Spring Edition