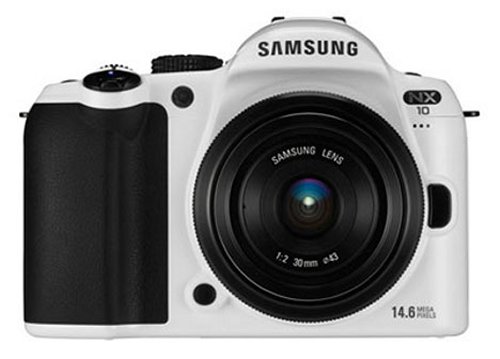 Most cameras come in boring black. So if you want to stand out from the crowd, what do you do? One way is to go for a limited edition like this one. Samsung is now offering a white NX10 in a limited edition model.
You'll get it in white, with a 30mm lens and leather case. If this onE is for you, it will launch on May 7th in Korea, the Netherlands, China, Taiwan and the US.

Looks good to us. They should just put the dirty fingerprints on it at the factory though.
limited edition, NX10, Samsung, White