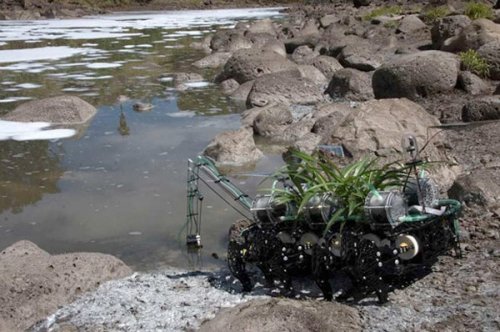 Roboplant also known as the Nomadic Plant is a working art project by Gilberto Esparza. It's powered by microbial energy and it's sole goal in life is to supply its microbes with nutrients, while at the same time cleaning up the environment. It's a win for the Bot and a win for the environment.
A plant is riding along and getting some extra nutrients for itself. So when Roboplant finds polluted water and takes a drink and top off its microbial fuel cells, the plant eats too.

You can check it out in person in Spain and see Plantas Nomadas at Laboral, Gijón through June, 7, 2010.
plant, Roboplant, robot, walking