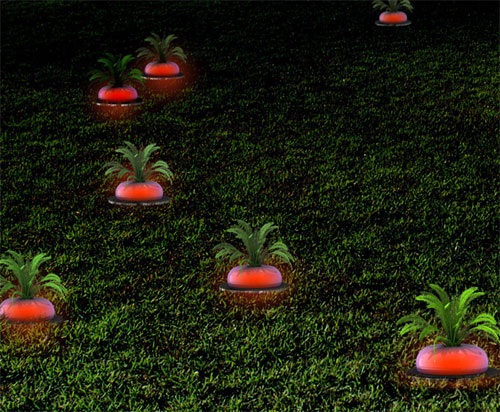 As a gamer, I know that a glowing vegetable is a good thing. I mean, this is the sort of game goody that does stuff like make you fly or turn into a giant. In the real world, glowing vegetables aren't common.
A design concept called Ripe Radish makes a glowing vegetable common though. The red glowing portion is a garden light that you stick into the ground. The green plant out the top is a plant just as you expect.
You plant the seeds in a flowerpot on top of the lamp and when they grow, they look like glowing vegetables at night. This is a pretty darn cool idea for path lights along sidewalks.
concept, light