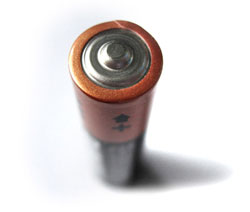 Normally when we buy batteries that aren't specifically designed to be rechargeable, we simply throw them away when they go dead. A company called PC Treasures is bringing a cool device to the US called the Battery Engineer that might change that.
The device is a charging system that claims to be able to recharge disposable batteries as many as ten times. It supports multiple size battery charging and can charge four different batteries at once.
Supported battery sizes include AAAA, AAA, AA, C, D, 9 Volt, and lantern. The device has no buttons for easy use and will land in May for $59.95.
battery, charger