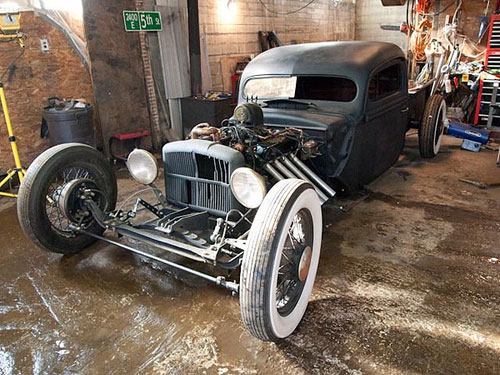 I took my kids down to a car show that they have at a local restaurant each moth last night. I had to explain the finer points of what a ratrod was to my kids. All they saw was a car with a flat paint job and visible damage.
A ratrod isn't supposed to look perfect, the car is supposed to have character and look like it has been somewhere and used a lot. I ran across a sweet ratrod that has lots of steampunk elements and it is cool.
The car has many steampunk touches like brass piping, which looks like it might actually be functional. The car is interesting and looks like something a demon would drive.
car, steampunk