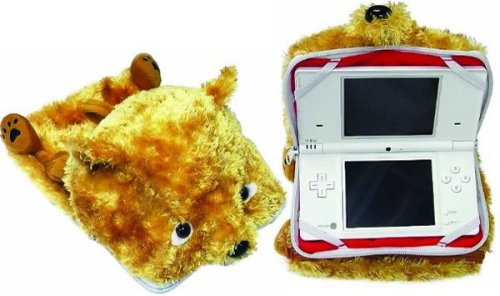 From CTA Digital, the Puppet Pouch is a furry case for your Nintendo handheld, with a felt interior and elastic straps to keep your Nintendo nice and warm. Like Luke in a Tauntaun. But not as neat.
There's also a zipper compartment for storing games and accessories and if you must, it also acts as a puppet. So feel free to shove your hand up it's butt and put on a show.

That's almost too much fun for $19.99. What kind of animal is this though?
DSi, Nintendo, Puppet Pouch, roadkill DS