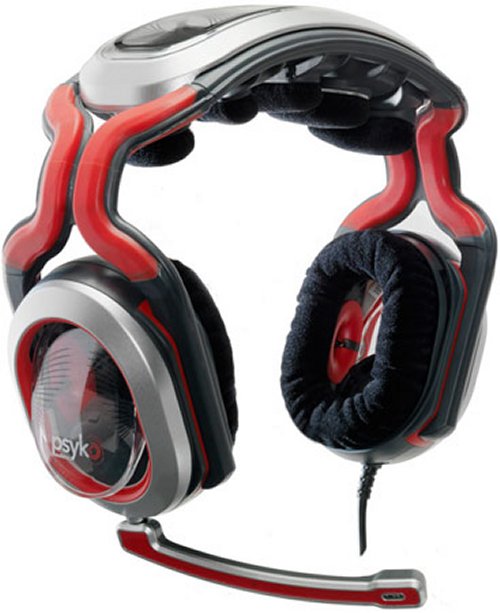 Psyko Audio first introduced these headphones at CES in 2009, and the first sets are now shipping. to consumers in North America. The price? An insane $299.99. So what do you get for the price?
You get "precise 3D sound that drastically heightens awareness of your gaming surroundings," of course. So it must be worth it. Plus you get to look all Sci-Fi like.

They do look very comfortable.
5.1 surround sound, Headphones, headset, Psyko Audio