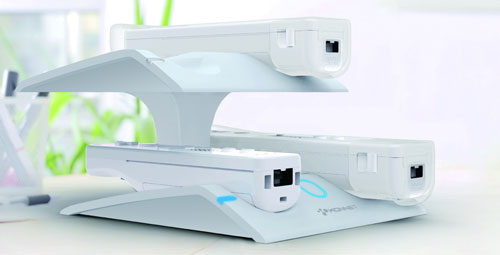 My son and his friends are always playing the Wii it seems. They are all big fans of Mario Kart and can talk more thrash than you would think a bunch of 8-year-olds were capable of. It seems like I am always having to replace the batteries in the remotes though.
Konnet Technology has unveiled a cool new wireless remote charger called the PowerV Quad. The device charges the Wii Remotes using wireless induction technology.
That means all you need to do is lay up to four remotes on the double decker stand and they are recharged for you. The device has LEDs to show when the remotes are charged up and ready to go. The charger sells for $49.95 and extra batteries can be bought for $19.99.
charger, Wii