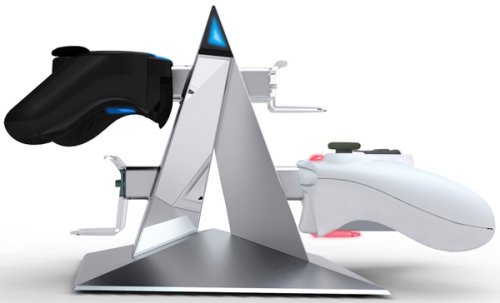 If storing controllers is a problem for you with your PS3 or Xbox 360, you might want to get the Power Pyramid Supreme by Konnet. It's compatible with both PS3 and Xbox 360 controllers, and can charge up to 4 controllers at once. Two PS3 and two Xbox 360 controllers.
It holds your controllers in style and will cost you $55 (USD). If you only own a PS3, you might want to just get a plain old Power Pyramid at $50.

It looks much better than just throwing your controllers in a pile.
Power Pyramid, PS3, Supreme Dock, xbox 360