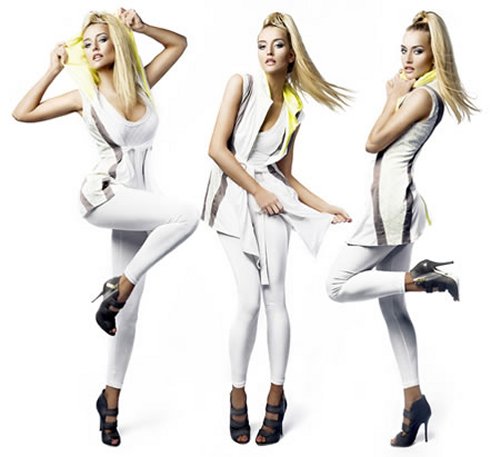 Sure, that's a nice picture. Now look down. Are you with me yet? Okay. Jennifer Darmour is a designer from Seattle who has incorporated gesture technology into clothing. Called Ping, this clothing can hook up to your Facebook account and with simple gestures you can do all kinds of Facebook things.
For instance, if you tie the waist bow, you can accept friend requests. Or receive vibrations on your shoulders when a new notification hits your account. It's certainly a unique way to stay connected. Users can even customize gestures to certain groups of friends.

If it looks as good as it does above, I'm game.
clothing, Facebook, Jennifer Darmour, Ping, social networking, wear