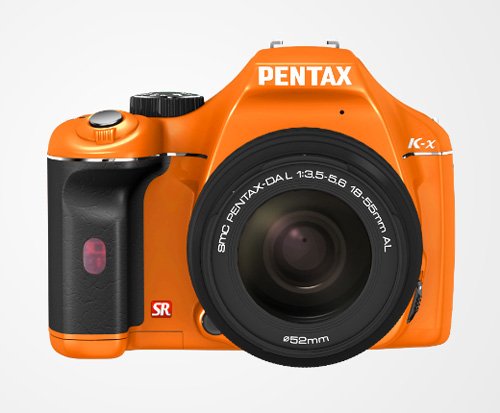 Pentax often offers multicolored DSLR cameras, but they're usually available outside of the US. But now Pentax is offering several new colors for its K-x DSLR camera.
The camera is currently available in black or red, but will soon be joined by green, blue, orange and purple. The camera will cost you $650, and specifications will be exactly the same no matter what the color. Some of those specs include a 12-megapixel CMOS sensor, 720p video recording and 4.7FPS burst shots.

It isn't available just yet, but it should be arrive 10 days after ordering.
camera, colors, K-x, Pentax, U.S.