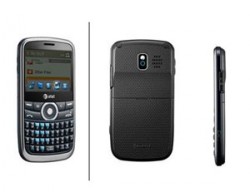 Pantech is known for making low price handsets that are aimed at users that are big on messaging and social networking. The feature phones are typically cheap and have keyboards.
Pantech has announced that its new Link handset will be landing on the AT&T network. Exactly when the device will land is unknown, but it will be cheap at $9.99 with rebates and a new contract.
The device is thin at 10mm thick and supports AT&T services. Supported services include social Net and Online Locker. The device will come in black or blue colors.
AT&T, Pantech