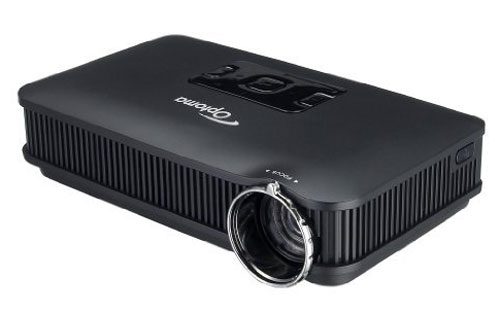 I like the promise of pico projectors. You can get a much larger viewable image for movie watching, games, or presentations using one rather than a laptop screen. The reality is most of them are not bright enough to be useful in the real world.
Optoma has a new pico projector called the PK301 that is up for pre-order on Amazon. The device sells for $399.99 and you get free 2-day shipping if you pre-order.
Features include a microSD card slot, the ability to throw up to a 120-inch image, and a LED light source. The projector has an internal battery and can connect to sources via mini HDMI or USB as well. There is no mention of the brightness rating for the projector.
Optoma, projector