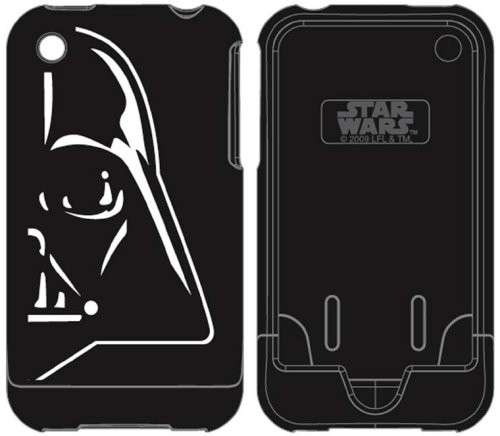 These new iPhone cases combine two great things: Your iPhone and Star Wars. The first one's, which we showed you way back in November must have been a hit since these are basically the same thing, just more stylish.
The Stormtropper Half Helmet and Darth Vader Half Helmet Hard Cases for the iPhone look cooler and in general more menacing than the first ones, as it only shows half of the helmets.

The cases will fit both 3G and 3GS iPhones and retail for $29.95 each. Not a bad price.
Cases, darth vader, half helmet, iPhone, Stormtropper