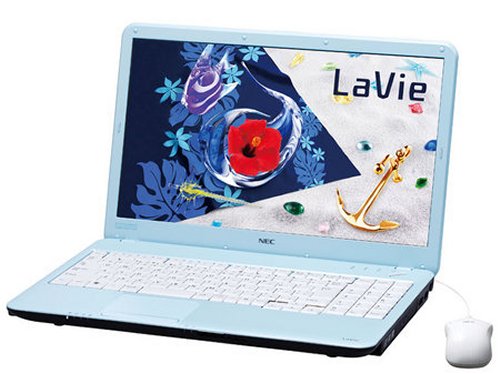 NEC is readying their LaVie S notebooks, which are strong enough for a man but made for a woman. They reportedly come with a Core i5 CPU option. The 'S' stands for 'Slim' since they are just 35mm thin and weigh in at 2.4kg.
Three models will be launched. The LS150, the LS350, and the LS550: priced at 1,15,000 yen($1250), 1,31,500 yen ($1430) and 1,50,000 yen ($1,631). The LS550/AS6 comes with the Core i5-430M (2.26GHz, built-in video circuitry), an HM55 Express Chipset, 4GB Memory, a 500GB HDD, DVD writer, and a 15.6–inch LED backlit, low-reflection LCD.

The LS350/AS6 will have a Celeron P4500 processor and the LS150/AAS6 will come with a Core i3-350M processor with 2GB memory capacity and both have 320GB hard drives.
female, laptops, LaVie S, NEC, women