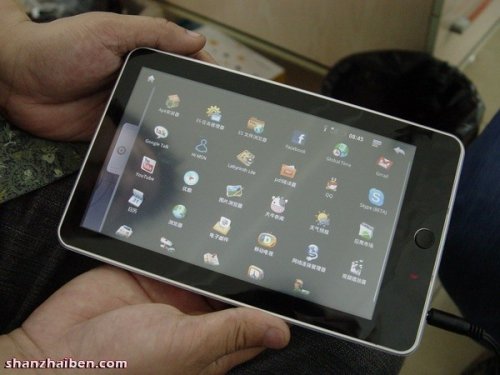 We've seen plenty of iPad clones, but Moonse's new E-7001 tablet will sell for as little as 900 Chinese yuan (or about $130) if it is ever available. For that price you get a 7-inch touchscreen, a 600MHz Rockchip RK2808 processor (which might be upgraded to a Cortex-A8 before launch), Android 1.5, an SD card slot, built-in WiFi, and five hours of battery life.
It's a bit thicker than an iPad, and supposedly weighs just 0.7 pounds, which is about half the iPad's weight. There's also a front-facing camera and a USB port.

Hopefully it will be available soon.
Android, clone, iPad, knockoff, Moonse