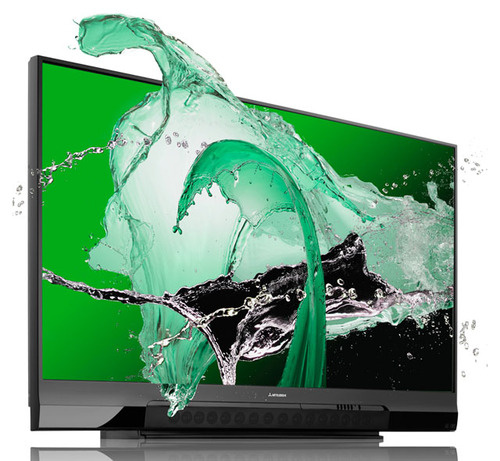 Mitsubishi has announced three new lines of "affordable" 3D Home Cinema TVs. The most interesting model is the 82-inch DLP with 3D for just under $4,000. Sure DLP will bulk it up some, but if that's a trade off you are willing to make, that's not a bad price.
The WD-82738 adds StreamTV Internet Media, with applications like Pandora to Vudu to NY Times. The WD-82838 is another 82-inch set for $4,500, which also includes Immersive Sound Technology, and an integrated 16-speaker 5.1 surround sound system.

If that is too much screen for you, the WD-60638 is a 60-inch 3D DLP for $1200.
3D, 82 Inch, Mitsubishi, tv, WD-82738